EVENT Details
Hover over each tab for more details
Pricing
PRICING
Category

# of Races

Before
Jan 1st

Before
March 1st


Before
April 1st

After
April 1st

Mixed / Women's / Open / ACP / BCP / Paradragons

(4 x 500m, 1 x 200m)

5

$1,500

$1,600

$1,700

$1,850

Mixed / Women's / Open / ACP / BCP / Paradragons (Out-of-Town*)
(4 x 500m, 1 x 200m)

5

$1,050

$1,150

$1,250

$1,400

Mixed / Women's / Open / ACP / BCP / Paradragons (International**)

(4 x 500m, 1 x 200m)


5

Free**

University Team (Mixed/Women's/Open)

(4 x 500m, 1 x 200m)

5

$1,200

$1,300

$1,400

$1,550

Junior Team (Mixed)

(3 x 500m)

3

$725

$925

Combination Team***

(4 x 500m, 1 x 200m)

5

$750

$850

$900

$1,000
Prices are in CAD and do not include applicable tax (13% HST).
Payment Methods: We accept Visa, MasterCard, Cheque or e-Transfer.
Paying by cheque or e-transfer: You will receive a discount of $25 CAD. This discount will be automatically applied during the registration process. e-Transfers are only available for Canadian events and residents.
* Out-of-Town teams are teams within North America, but 90% of their members do not live with Toronto, Halton, Peel, York, Durham, Simcoe and Dufferin. To get this rate, please call the GWN Office: 416-962-8899.
** International Teams are entitled to free entry. To qualify, you must be from outside North America and book hotel rooms at the host hotel. To register, please call the GWN Office: 416-962-8899
*** Teams must consist of at least 90% of paddlers participating in a primary team. To get this rate, please call the GWN Office.
For more information (i.e. refund policy, multi-event discount, etc), please visit our FAQ page.
To ensure races run smoothly, smaller divisions may be combined in heats but will race independently of each other.
DBC Race Series Event
We are pleased to announce we have been selected to be a Race Series Event in 2022. DBC teams attending the Toronto Island DBRF will not only build eligibility for Club Crew Championships, but will also earn points for each Race Series Event to be reflected on DBC's Leaderboard. All crews and crew members must be a member of DBC. Only current DBC issued picture ID will be accepted. Lifejackets must be in the boat

Registration Add-Ons
Each team registered at the festival will get a 20 x 20 team site (footprint, not tent rental) within the Athletes' Village. Teams have the option to bring their own tent or rent one from GWN. In addition to tents, chairs and tables are also available. For more information, please refer to the Athlete's Village tab below.
Location
LOCATION
Address: The event will take place on Centre Island, the Toronto Islands.
Site Map: The 2022 event site map will be posted 1 week prior to the event.
Passenger Ferry to Centre Island: Please refer to the "Travel" section for further details.
Park Rules: We're committed to creating a safe, comfortable, and enjoyable experience for participants and spectators. Before heading out to the races, there are some things you should know:

Pets are welcome on the Toronto Islands but should be leashed at all times. No BBQ grills and/or cooking devices are allowed on park grounds. No bottled water will be sold or distributed under the Bottled Water Ban in City of Toronto parks.

Teams are responsible for picking up their waste within their team sites. Teams will receive waste bags during check-in and there will be waste bins located throughout the Athletes' Village. Let's all work together to keep the Toronto Islands clean and green.
Medical Services: Medical services and first aid will be available on site. If you're in need of medical attention, please report to the medical tent for immediate assistance. Toronto Police officers will also be on-site patrolling the grounds.
Schedule
SCHEDULE
For the 2022 TIDBRF Race Schedule, please click here (posted June 14, 2:20PM).
For the 2022 TIDBRF Sunday Race Schedule, please click here (posted June 18, 8:46PM).
Industry Cup Races
To qualify for a Cup race, at least 70% of the crew must be part of the same company or industry.
Live Results
Get live race results and progressions on race day using your phone. Visit www.gwnresults.com
Schedule Advancement
500m Races: For all crews, Saturday will consist of 2 x 500m time trials. These two races will seed teams into a 200m Final and 500m Semi-Final. The 500m Semi-Final will seed teams into a 500m Final. Semi-Finals and Finals are held on Sunday.
200m Races: For open and women's teams, they will have a 200m race on Saturday. For Industry Cup races and all remaining mixed teams , they will have their 200m race on Sunday morning.
Race Marshaling
Marshaling for races will begin promptly half an hour before the first race of the day. Teams must be in the Marshalling area 30 minutes before their scheduled race throughout the day.

Race Day Check-In
Every Team Captain must check-in their team at Race Headquarters (located on the race site) on race day. Registration will be open at 7:00AM. All waivers must be completed prior to check-in. Please visit the FAQ section for more information on how to check in on race day.
For a speedy check-in, ensure that all waivers for your team are completed. The electronic waiver deadline is 11:59AM EST on Wednesday, June 15th. Online access to waivers will be restricted after the deadline, after which only paper copies will be accepted on Saturday morning.
Team Captain's Meeting
There will be a Team Captain's meeting on Saturday morning, 1 hour prior to the first race, in the Grandstands (located on the main festival site) to discuss race day rules and address any questions.
Awards
AWARDS
Mixed, Women's, Open Final races, and Industry Cup / 200M races: The top three teams of all Premier Mixed, Open and Women's 500m divisional final races will be presented with awards at the Athletes' Stage as soon as their races are completed. The winner of the industry cup and 200m divisional final races will be presented with awards as soon as each race is completed.

Junior Final Championship Races: The top three teams teams in the Junior Championship Final races will be presented with awards as soon as each race is completed on Saturday.
Entertainment
ENTERTAINMENT
The Toronto International Dragon Boat Festival will feature music, demonstrations, and authentic Chinese cultural performances throughout the day. Stay tuned for the 2022 schedule of events.
Vendors
VENDORS
Marketplace
Stay tuned for 2022 vendors!
Food Vendors:
Stay tuned for 2022 vendors!
Race Site Vendors:
GWN Pro Shop
Stay tuned for additional 2022 vendors!
Main Festival Site Vendors:
Stay tuned for the 2022 vendors!
Artisan/Craft Village Vendors:
Stay tuned for the 2022 vendors!
Interested in being a vendor? Email us at info@gwnevents.com to find out more.
Parking
PARKING
There are no public vehicles allowed on Toronto Island. There are various paid parking lots in the area surrounding the Jack Layton Ferry Terminal.
PASSENGER FERRY:
Jack Layton Ferry Terminal
9 Queens Quay W, Toronto, ON M5J 2H3
(at the foot of Bay Street at Queens Quay)
Participants to take the passenger ferry to Centre Island. On Saturday, the ferry service will begin at 6:00 AM and depart once it is fully loaded. The next ferry will leave at 7:15 AM and every 30 minutes after. On Sunday the first ferry will leave at 6:30 AM, the second ferry to depart at 7:15 AM, and every 30 min after.
FERRY TICKETS:
To acquire ferry tickets to get your team to the Island, click here.
| | |
| --- | --- |
| Adult (20 - 64) | $8.50 |
| Seniors (65 and over) | $5.50 |
| Youth/Student (15 - 19) | $5.50 |
| Child/Junior (2 - 14) | $4.00 |
| Infant (under 2 yrs) | FREE |
Purchasing 10 or more tickets will qualify your order for a 10% discount (please note for any group ticket purchases, all passengers must be present with the individual who purchased the tickets!).
Volunteer
Looking to have some fun on the docks? Be the first to know the official results? GWN is always looking for fantastic volunteers. If you would like to volunteer, we can promise some food, drinks, and a really cool shirt, so please complete this Volunteer Form to join our team! To get more info or ask any questions, feel free to send us an email at volunteers@gwnevents.com.
charitable partner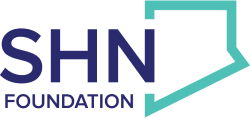 Situated in one of the most diverse communities in Canada, Scarborough Health Network Foundation (formerly Scarborough and Rouge Hospital Foundation) inspires the support necessary to improve patients' lives through exceptional care at Scarborough Health Network across three hospitals and eight satellite sites. Since its inception, the Foundation has worked with generous donors, volunteers and community members to raise funds needed to build state-of-the-art infrastructure and purchase the latest medical technology, supporting the SHN's vision to be Canada's leading community teaching health network.